Problem:
In the Connect Client, the 'New Meeting' button is grayed out.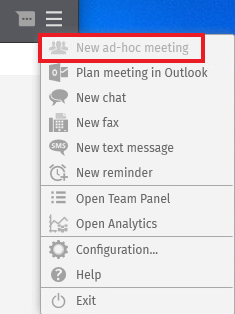 Solution:
Open the XPhone Connect administration interface and navigate to Telephony > Conferences. Then check that "Use conference service" is checked under "General".

Also make sure that the feature can be used for the particular location. Navigate to User Management > Location > Settings > Telephony and check that the "Use conference service" checkmark is set under "Conference service".