Question:
Why does a timeout error appear when I try to retrieve the licenses via the online license management?
Solution:
In order for the licenses to be retrieved via the online license management, it must first be added as a "trusted site".
Proceed as follows:
1. search for "Internet Options" using Windows Search.
2. open the "Security" tab
3. click on "Trusted" and then also "Sites" (see screenshot)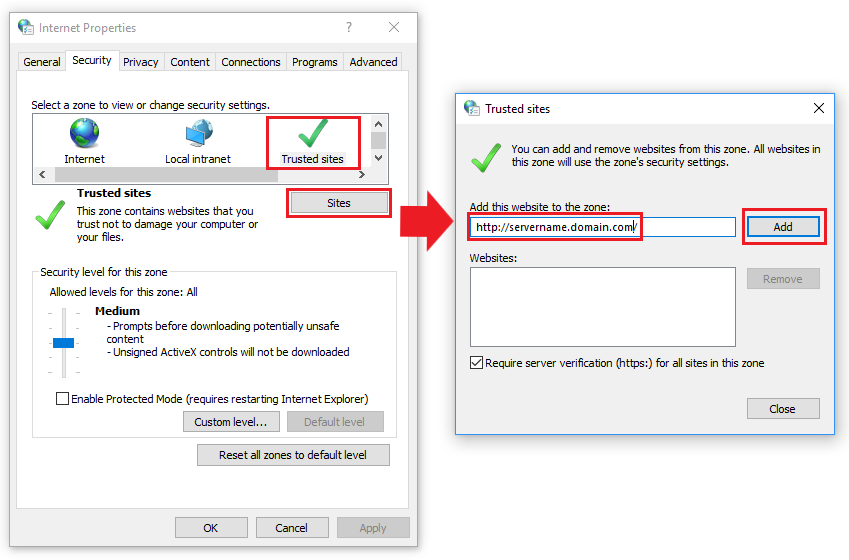 4. add the website https://*.c4b.de (see screenshot) By setting the *, all pages starting with https:// and ending with c4b.de are considered trustworthy.
5. close the window "Trusted Sites" and then apply the settings in the window "Internet Options" / "Internet Properties".